Sustainability is certainly a necessity in the fashion industry. But first of all, the key to maximise this sustainability is hidden in the production process of those items. ELLISS – young British fashion label – has fully understood that priority. Through designs that are sustainable and contemporary, this brand uses beautiful and soft organic printed fabrics. Produced in England, all the pieces are constructed from a range of natural and recycled materials from Organic Cotton and Hemp to Regenerated Nylon from recovered ocean plastics.
"The brand was launched in 2016 and has since shown in London and Paris. Known for our signature prints ELLISS pieces are a layering wardrobe, comprised of staple items that can be worn together or as separates. This structured and thoughtful jersey wear would be a gorgeous addition and real essential in any women's wardrobe. Every part of the process of creating each ELLISS garment has been carefully chosen for the purpose of maximising sustainability."
Behind this strong commitment, a clever and totally coherent strategy is settled. ELLISS only works with organic and recycled fabrics, thus this reduces garnement and water wasting and completely eliminates all of the pollution and suffering associated with conventional cotton farming. Also, their studio and primary manufacturer share the same building. This reduces their carbon footprint by eliminating the need to transport materials between the design and sewing process.
"An ELLISS piece is a piece that has been inspired, and not constrained by the goal of sustainable design. By emphasising sustainability from day one, ELLISS has been able to create fashion that is at once fashionable and ethical. We hope that you will support us on our mission to make the world a better, more beautiful place!"
For sure, I'll follow ELLISS in this journey full of consciousness to reduce the fashion impact. Shouldn't we all try to do the same? In a philosophy also based on transparency, the label often encourages people to be inquisitive into the production process. Recently, they even held an open studio with Fashion Revolution. This brand certainly knows how to make the most of natural and organic fabrics. Deeply influenced by collage and vintage magazines, their collections are always visually interesting to watch. You know immediately when a body is made by ELLISS.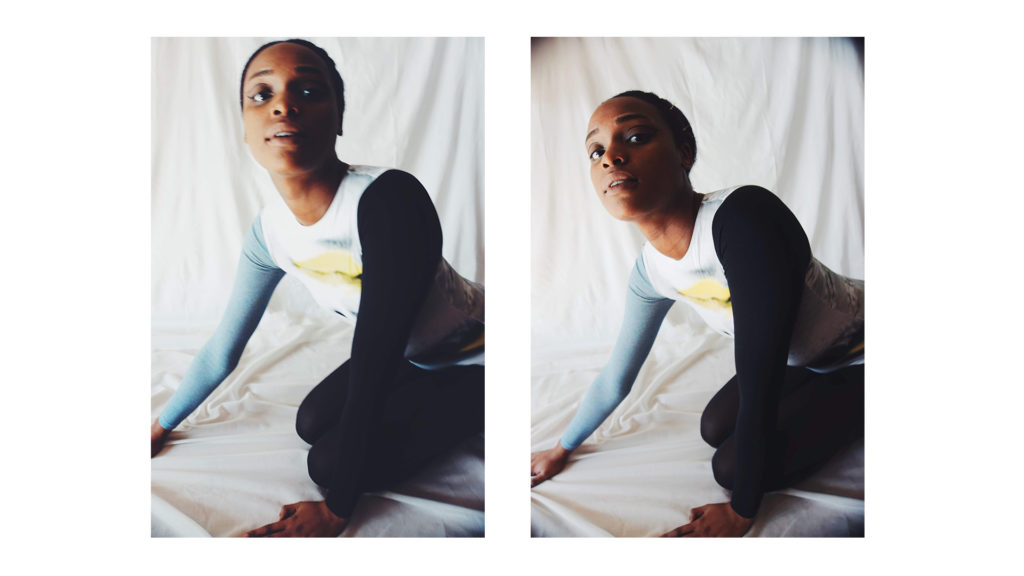 "Investing money into developing new processes to reduce their [big companies] footprint. Throwaway culture encourages fast fashion so it's important that consumers demand these changes as big companies respond to this. I find that a lot of people are becoming aware of the impact that we have on the environment and want to make changes but are not sure how to make a difference. The most sustainable way to shop is to buy vintage but if you decide to buy something new make sure that it is something that you will really love and cherish."