If you consider accessories as weapons: truly meant to support a silhouette – or if you are just into designs that are significantly influenced by their environment – this article is specially for you.
Yoster
Yoster is above all a tribute and a celebration to life. The artist behind each piece – Hila – named her label after her two parents' names that had a short but meaningful life. They made her the independent woman she is today. Her parents are certainly a source of inspiration, but we could say that her childhood and the environment she evolved in have an important influence on her work. Raised in a city near the Negev desert has deeply shaped her aesthetic, her vision. From the roughness to the colors and textures, most of her creations are inspired by this decor. While the area she lives in is challenged by many political issues, she has to deal with a position that puts her in the middle of two worlds.
"I'm an Israeli with a Tunisian root, I am located in Tel-Aviv – Jaffa, Israel. As you might know, the Israeli-Palestinian conflict has been alive since 1948, with the establishment of the state of Israel, and until this day, there is no actual border that defines Israel as Israel and Palestine as Palestine. and from a person who relates to her Arabic roots, and grew up in an orthodox Jewish family in Israel, placed me somewhere in between this 2 worlds – the Israeli and the Palestinian, where I can see us more alike than different. So when people ask me where I am from, I answer Israel/Palestine as I wish this could be true but at the moment this is more as a statement for how I see it and define it."
When you ask Hila what can be the main features that describe Yoster, she refers to 3 directions that are deeply present in the creation process.
"Desert – Yoster comes from the desert. From its harsh conditions, abstract landscape and raw materials. Inspired by the pace of wind crafting stone.
Slow-Fashion – Combining traditional craftsmanship and technological progress, 3D printing and artisan techniques. Yoster is a fusion of technology and craftsmanship.
Wearable arts – Yoster is monumentally designed to be passed on generation to generation. It's you, creating your own legacy."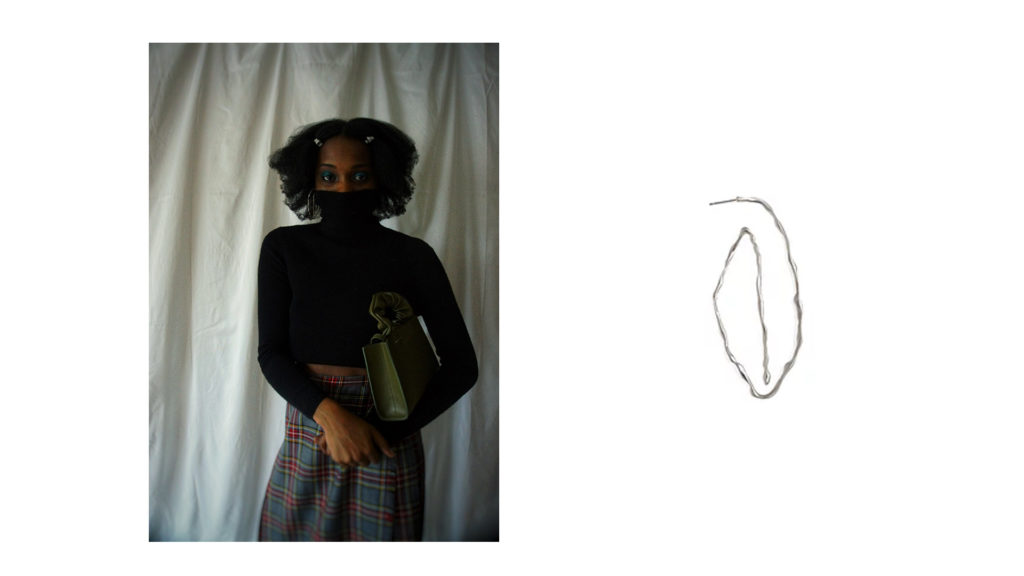 Marlich
We have often heard that it is important to make our consumption local. Well, with Marlich, it couldn't be more true. Designed in Lausanne and produced in the region of Lyon.
The word Marlich comes from the Arabic language and it means 'it doesn't matter'. Marine, the designer behind this label, is truly using this sentence as a motto to move forward. Her 'crossbody bag' is playing with one of her childhood memories: The Scrunchie. The objects from her daily life are what inspired her the most and her campaign 'Am I Dreaming?' – famous Queen's song title – is a good illustration of her observations.
"In her most recent collections, Marlich has been playing with the clichés on Swiss by showing beautiful landscapes and by portraying the specificities and artifices of this country. Above all, Marlich is a brand that highlights the French savoir-faire while doing the link with Swiss culture, because it is where the brand was born. "
Speaking of cliché, the campaign 'Am I Dreaming?' tells the week-end of an urban woman, looking for peace and calm. Here again, the visual references to Swiss culture are very tangible. The comfortable and cozy chalet ambiance puts us in this typical kind of week-end. Although, this ambiance matches perfectly with the bag, the latter is an adaptable piece that goes with a multitude of decor. What is certain is that the scrunchie plays the Proust's madeleine in this entire decor. The inspiration is Marine's environment itself.
"I'm observing a lot of people around me (hope it's not too obvious though). I like to imagine people's lives and to imagine them with my items. This collection reinterprets one accessory, the scrunchie that was present during my entire childhood. It can take time to realise what are actually your inspirations."