In each piece that Amber creates, it is as if she gives you a part of her soul. Handcraft is, for sure, an art. However, I feel like you have never grasped fully the sense of this notion before holding Amber's bag. The brightness of her own soul shines throughout her creations.
Understanding deeply the techniques of her discipline, her golden bag is a real treasure, like, literately. Indeed, she was inspired by her travel to Thai temples. You can feel the architectural influences behind her piece. Besides its visible beauty, the entire technique is cleverly used…
« The bag is constructed by hand, using a traditional technique called Macramé. This technique is normally used for interior products such as plant hangers etc. However, by using modern and innovative materials it transforms this technique into something unique and never seen before. The technique can be challenging but it is relatively simplistic. It is made from shiny wire and beads to create a luxurious feel. I was very much inspired by women's traditional hand techniques in Asia, so my products aim glorify the textile techniques that are sometimes seen as lower class. The production is a slow process, taking around 4-5 days, yet the results are high end and good quality. »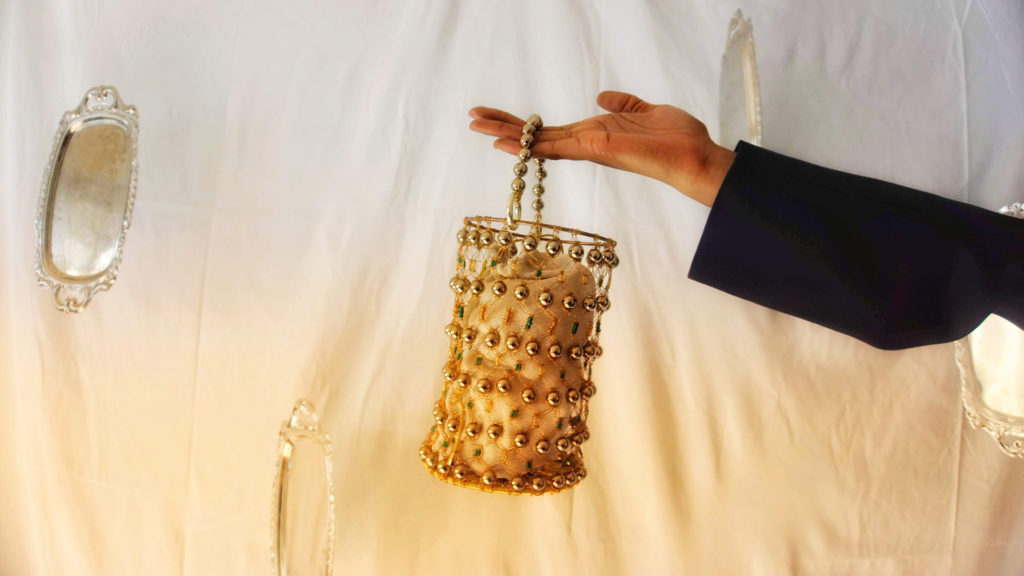 Glorifying these techniques, it sure is! By being very careful to details, Amber defines herself as a hands on, dedicated and creative person. Very receptive to art and design, she often visits museum as the V&A to make her vision wider. But more than a gifted designer, she is a remarkable human being. Although she is genuinely passionate, she is facing many challenges as an emerging designer in the London fashion industry.
« I think it [fashion industry] is about having the right connections and if you don't, you are a tiny fish in a big pond. You may have the most beautiful handmade products, but if no one knows your name, the costumer won't pay the price. It is difficult to get yourself known in the industry when you are at the very bottom!«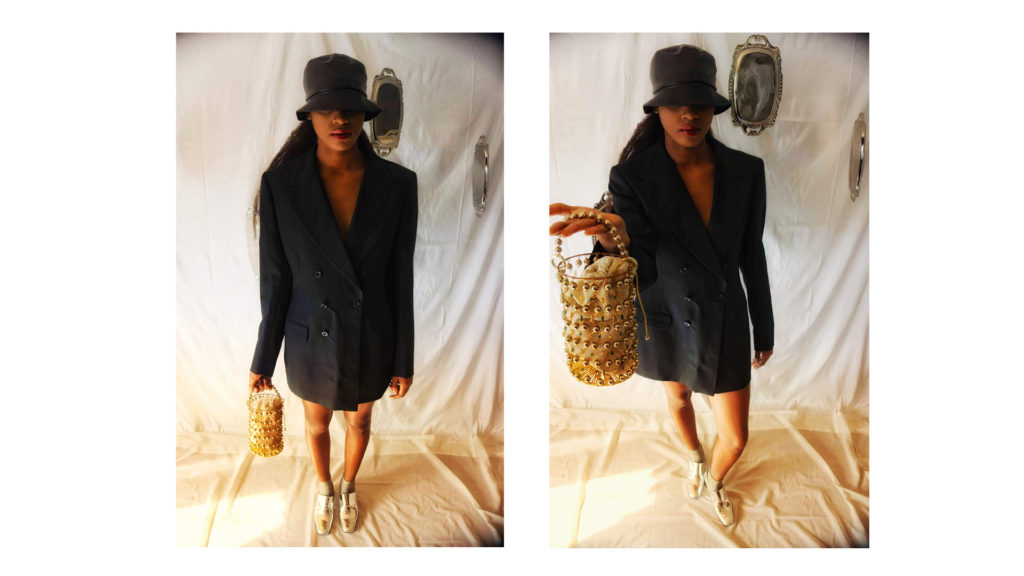 Through her experience, we could ask ourselves why and how the fashion system still cares more about the name and the social origins rather than the product itself? Are we not missing real talents by accepting and reproducing this established model? When you look at Amber's creations, it makes you reconsider the notion of 'real talent'.