We often talk about the fact that fashion could include more designers from different countries and heritage, but even if things come to evolve slowly, the inequalities in terms of representation are still present. I always take the examples of fashion weeks to demonstrate this kind of lack of representations. The official Fashion Week map is mainly focused on Europe and America. In brief, Western Countries. Of course, some of these countries have their own fashion weeks, but it is less internationally broadcasted. We could say that we don't care, but we would miss an opportunity to change the game. Those countries have their own way to practice fashion design. They could really change the way we see it by sharing this vision with us.
To me this article is very important, because first of all, it helps highlight talented emerging designers. Secondly, it is a way to show that fashion has no frontiers. We create our own boundaries in line with our conception of countries. But when you look outside you'll discover a vast universe of creation, full of inspirations and meanings. That is what makes me a real enthusiast.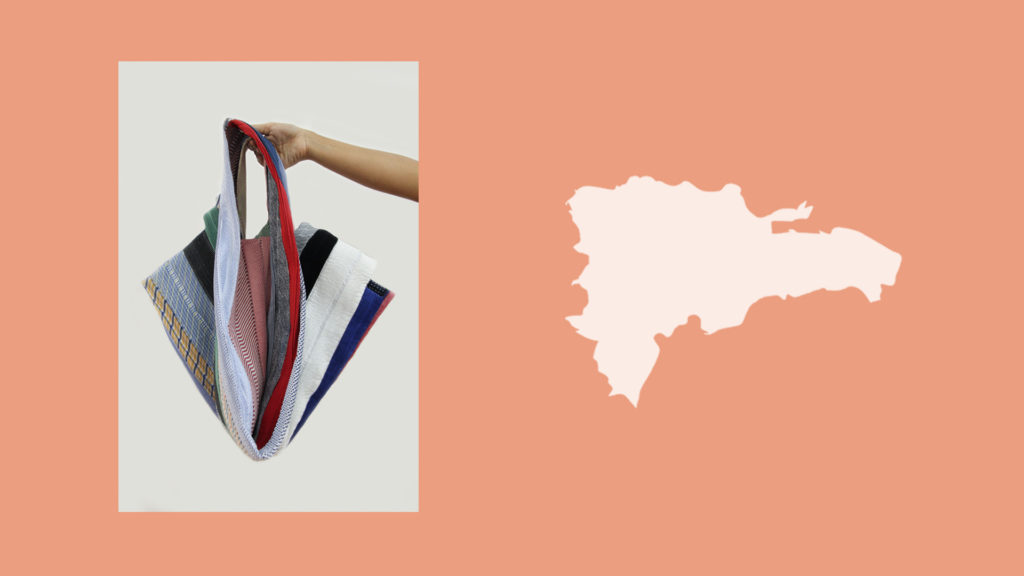 I discovered this brand on Instagram. My curiosity was immediately tickled. Many questions crossed my mind – Where do they come from? Why did they use fashion to send a message about waste? – The idea of re-using and environmental responsibility were rooted everywhere on their written and visual messages. According to their ethos, they decided to stay anonymous because, after all, the most important thing is not them but their actions. I totally respect that, it allows them to make their commitment true and genuine.
So, you're based in Dominican Republic?
Yes, our studio is based in Santo Domingo, Dominican Republic and all products are made in-house. We mainly work with Pre and Post consumer materials, we collect discarded excess materials from local tailor shops in the area, and also source from informal markets for second hand goods. As well as from small businesses that receive "defective" fabrics from other countries.

What do you think is your mission in today's fashion industry?
We don't always approach our work as Fashion, but fashion is one medium we use to explore ideas about consumption and excess. Being based in an environment that is not necessarily considered a mecca for fashion, we understand that what we represent is a conversation about other. By other, we mean an alternative to the conversations that already exist. We use our first-hand experiences to tell stories that highlight those not being seen, and our social environmental responsibilities.
With our work we're saying you can do it yourself, "Look there's all this excess being generated by our consumption habits, how about we use it to tell another story?" Lets give it another life, not just discard it. We're giving people an opportunity to also be part of the story. To create their own narrative. We already have everything we need we just have to start looking at it differently.
What is inspiring you the most in your own culture?
The informality and self resilience that people live with here. Being creative is part of a survival mechanism. The fact that materials are constantly being reused and repurposed here. One thing can become so many other things, and the main driver is necessity. All the nuances that come with living and creating in a developing country. The chaos and magical realism that makes up the Caribbean.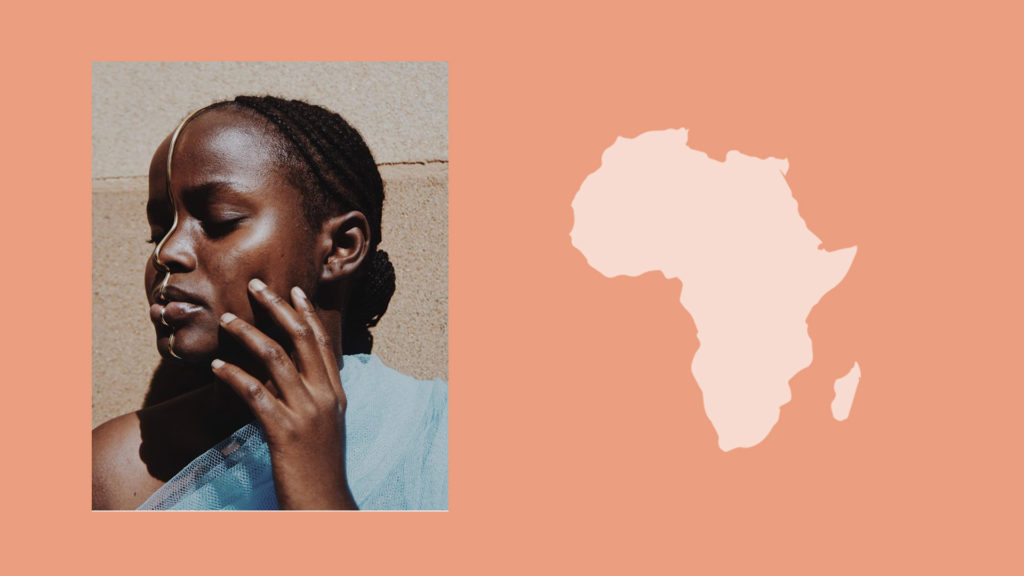 Kyalo (it's pronounced 'Chalo') and I were introduced by a common friend, The Knit King: Khánh Brice Nguyễn. As soon as I saw her body pieces I told myself "This girl has her own vision". Far from the standard jewels from the western countries, this Kenyan artist – based in Nairobi – makes creations that embrace your body and your lines. Crafts have been involved in African cultures since the dawn of time. Jewellery has always been in the roots of this continent and you can find many relics from Equatorial Africa to Nubia. But what is inspiring with Kyalo is the fact that she designs pieces that are marked by her vision of modern African jewels. Here when I'm using the notion of 'modern', I'm not referring to the western definition. The latter doesn't necessarily fit well with the reality of each country in this vast continent. Besides the art of jewels, Kyalo is firstly an artist that works on various medias (film, design, illustrations…)
Where are you located and where are your items made?

I live in Nairobi, Kenya and my pieces are made in Nairobi.
What is your mission in the fashion industry?

This is an interesting question. I don't consider myself being in the fashion industry. I'm an artist, I make pieces of art that happen to be wearable at times. People assume that my work is fashion but it really is art as I don't create with the intention of it being fashion. I however appreciate the different interpretations people have of my work. It's what makes creating worthwhile.
What is inspiring you the most in your own culture?

This is a good question. My art is inspired and informed by conversations, emotion & moments through metal works, & line drawing techniques; majoring on exploration and interaction of space. Culture informs a lot in terms of conversations and moments because culture is a way of life. I pick up a lot from everyday interactions with different people directly or indirectly. And that makes creating interesting as art really is at times a reflection of ones culture. Exploring space on the other hand as a concept has also helped me move away from culture to create my own artistic identity and style. This is important as establishing ones style and art technique is paramount.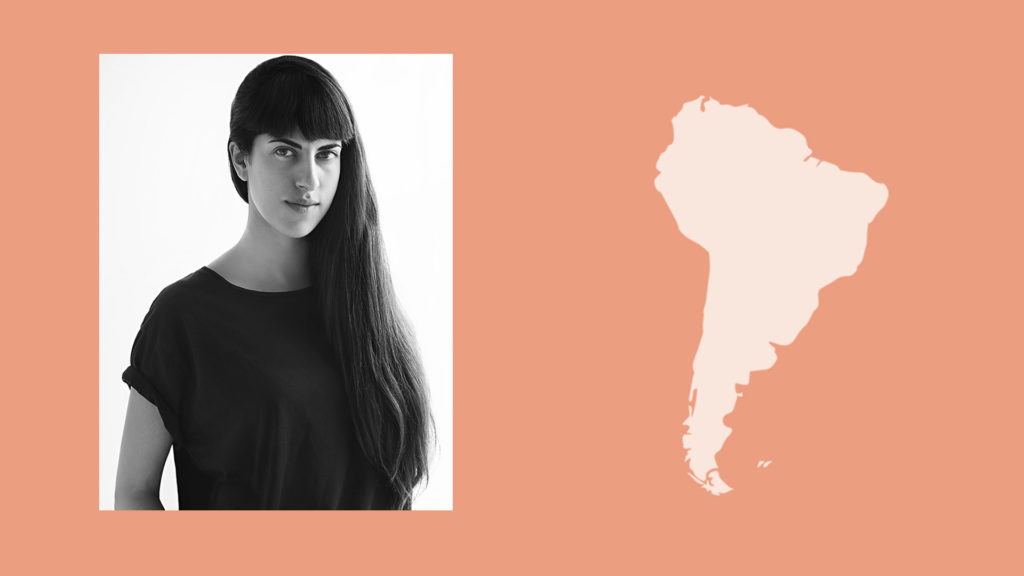 2018 was the year fashion has taken the sustainable turn. In keeping with durability, equity and transparency, Mozhdeh Matin – founder of Mozh Mozh – is spreading a vision full of authenticity and marked by an artistic perspective. Outlines are a part of an all surrounding that play an essential role in the way she presents her creations. This Lima-based sustainable fashion label fully embraces the environment and its members. Not only a hedonist pleasure, Mozh Mozh is a brand that is connecting people, it's a brand that federates. Her AW19 and SS19 collection was very interesting, many nice silhouettes that you can admire.
Where are you located and where your items are made?

I'm based in Lima (Peru) and we develop our collections with different native communities around Peru.
What is your mission in the fashion industry?

My mission is to promote sustainability, conscious fashion through our work with communities.
What is inspiring you the most in your own culture?

There are mainly 4 things: Textiles, nature, culture, way of living.