Good fashion design is mostly driven by the ability designers have to create and imagine universes that are unique and contagiously inspiring. The challenge goes beyond the idea of being distinctive in a very competitive industry. It is most and foremost a question of transforming intangible ideas or atmospheres into palpable designs. Knowing that we can only appreciate the vision After Work Studio has since shared its creation.
It starts in 2016 after Karin Wüthrich and Matthias Fürst graduated with their master at HNW Academy of Art and Design in Basel. Karin was studying fashion design when Matthias was training in graphic design. "The base of our label are different design positions which is also the fuel for our design language", they explain. The dialectic between the two disciplines has a crucial role in their creative process. Not that they consider it as being two separate practices, but more complementary. During the collection development, ideas are coming from both of them. When they are doing prototyping and print/jacquard development, they are going back to their respective fields – "which makes the process more efficient."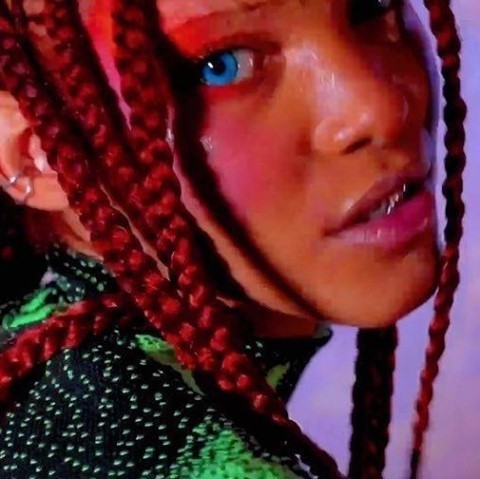 "After Work Studio is like walking through a rainy forest, going to a city bar and ordering a cocktail." Through this statement – that refers to an entire vibe – Karin and Matthias are exploring knitwear with a twist of technical and raw outdoor fabrics. An element that has a key role: "bold graphics which are often designed with a subtle irony in mind". On top of a very specific aesthetic in terms of fashion design, they are putting a lot of attention on their production and the companies they are working with.
From the very beginning, having a sustainable approach and policy was a priority for the duo. "Our first partner was a production company in Bosnia and Herzegovina which focuses on slow fashion and fair working conditions", they state. Now, they are producing their knitwear locally with one of the last knitting companies in Switzerland Textil AG based in Huttwil. To grow a reliable collaboration, they find it crucial to have the possibility to have human relationships. Hence, "it was clear that we wanted to work with a company nearby", they continue. At the same time, it gives them the chance to keep alive the savoir-faire and craftmanship in Switzerland.
Very early on, their focus on knitwear and outdoor clothes led them to have a local approach. "A couple of years ago, we discovered a high-performance cotton material called ETA PROOF – which is produced by a Swiss company". The outdoor segment came first in their practice. This natural and functional material inspired them to explore the possibilities in design. Knitwear was introduced later in 2018 and then locally sourced.
Basel appeared to be the perfect place for Karin and Matthias to settle After Work Studio. After their graduation, they already had a reliable network in the city. "Today it seems to be a good choice because the knit producer we are collaborating with is not even 60 kilometres away from Basel". They specify that other places such as Paris are also very accessible from there. Beyond the logistic and practical aspects associated with Basel, the city also has an interesting dynamic.
Located at the border, Basel is influenced at the same time by Swiss, French and German cultures. Being "probably the most left thinking and liberal city in Switzerland", they describe Basel as a mostly open-minded city. Although Basel can be qualified as tolerant, Swiss is also "a country which always tries to be perfect, on time, safe and reliable". It gives Karin and Matthias "a perfect environment to play with irritation."
They recently released an AW21/22 collection named Endless Summer. Originally meant to be released as an SS21 collection, they ended up rescheduling the launch since the pandemic was bringing so many uncertainties. Endless Summer certainly refers to the idea of an extended summertime; however, the duo focused more on the feeling we had at the end of this season. They compared it to "the renaissance of normality, delight and exuberance that preceded the second wave of the pandemic."
They experienced the time between the first and second waves as if it was a frozen picture. The aspect that they wanted to explore is the situation of denial the population and governments were in. "In Switzerland, it seemed that everybody was enjoying the improved situation without being aware of the consequences and what it meant for the autumn season", they affirm. This need to go back to a certain "normality" is part of human nature and attributes. Hence, Endless Summer is "the attempt to transform these feelings and desires into a collection.""
The current situation – consequences of COVID-19 – truly changed their position as designers. Shortly before the pandemic appeared, they presented a collection about actual transformations in our society. Far from excepting a global health emergency, their Homeoffice collection was exploring the idea of working in a garden – suggesting changes in the way we approach working in an office. Even though we are facing quite a different situation, they felt as if the timing was weirdly coincidental.
As conscious designers, Karin and Matthias are hopeful to see evolutions from the experiences we faced with the pandemic. "We guess that vulnerability can also be an essential influence for transformation so let's hope mankind has learned its lesson", they hope. Nevertheless, their hopefulness doesn't prevent them from seeing the numerous flaws the industry currently brings. "Unfortunately today's fashion industry is dominated by just a couple of big firms and it seems that little was learned from the last few years". Convinced that too many collections are produced every year, they feel it tends to devalue the work of garment it requires. Karin and Matthias think "people do not have any idea of how much a fair produced piece of clothing should actually cost."
Today, we know the environmental damages fast fashion causes. But we need to remember the social consequences it also leads to. Beyond the unbearable work conditions to produce fast fashion items, it is also spreading toxic behaviours and habits. It aims to devaluate a lot of aspects related to fashion design and production. The question we must ask ourselves is are we content with cheap and quick designs? Or do we want to consume less but consciously by supporting the creatives that actually want to improve the state of fashion?