Here we are, in the middle of 2019. In old movies, the 21st century was pictured as this fantasy where everything is about technology. From the late 1950s to the early 1990s sci-fi genre painted this era as a time of innovation especially in AI. While we are almost in line with the predictions forecasted by the sci-fi authors of that time (e.g. Apple's Siri, Tesla's electric car, Microsoft's HoloLens, 3D printers…), these technologies can really improve the life of mankind. For instance, all the advancement made in medical science helped increase life expectancy. The longevity in regions such as North America and Europe has gained 10 years over the past 50 years (1966: 75 years old – 2016: 85 years old).
The idea of longevity through technology was certainly fundamental. Those sci-fi movies inspired the 'space age' movement in the fashion industry during the 1960s. This style was deeply influenced by the space conquest. This interpretation was definitely more optimistic than today's representation of our future. One thing was really underestimated in those representations: the fast pace. This small element seems to be crucial in the future equation. Indeed, the fast pace brings chaos. It is because of this notion of speed that we feel trapped by the technology and its process. This fast pace puts us in the worst situation and even if we are the originators, we, now, have deep difficulties to follow up. Combined with this feeling of not controlling this progress, we are undeniably dealing with limitations of resources and deep environmental damages. This summer was so hot in Europe that I'm quite convinced now, we are going to burn sooner of later.
Facing this reality, some fashion labels are designing the apocalypse clothing/wardrobe. This idea of chaos or apocalypse is inspiring a new vision of fashion. Survival wear has now enter the catwalk, and as it is getting worse everyday, I'm not sure it is going to be irrelevant in the upcoming years. For AW 19-20, Marine Serre has created her version of this apocalypse wear with her show – now quite famous – named 'Radiance'. This collection was made to resist to the polluted air and intoxicated environment. In her collection manifesto she used a lexical field deeply focused on chaos. In the same line, Charles Jeffrey offered us – for his last menswear collection during LFW – a more optimistic version. To survive those turbulent times, the punky designer puts knowledge as a way to escape this fatality, a tool to face this dark era. The puffer jackets from the collaboration between Craig Green and Moncler could be in the same category of apocalypse wear.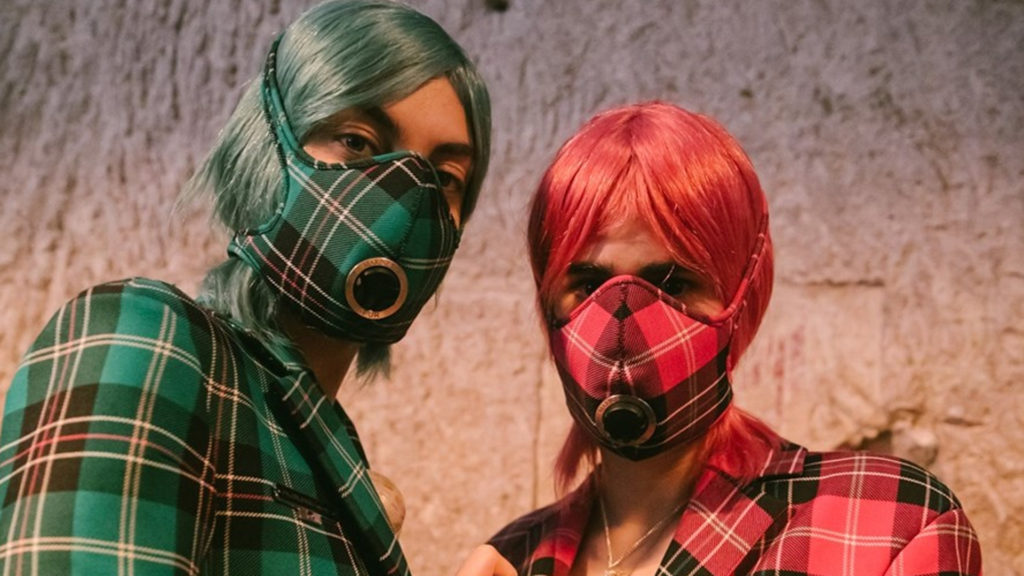 For the young designer George Allenwho currently studies at Central Saint Martins, the chaos is actually a way to stimulate his creativity. With his uncommon BA collection, he gives us a relevant example of how we can make the most out of a chaotic situation. He even goes deeper by showing that a place of chaos can also be a place of change:
'I look at chaos in the fashion industry as a positive – chaos for me makes what I do exciting. Making my graduate collection got me addicted to the notion of chaos as it made me push myself further with my work – the idea of controlling chaos was very satisfying to me. I think if there was no chaos involved during this time of making I wouldn't have been as excited. This idea of "chaos" coincides with the theme of my collection which was looking at female identities in Tom Wood's photography and escapism. I was very interested in adolescence and motherhood and the idea of these women wanting to escape from the "chaos" of everyday life. Focusing on these identities and placing them into new worlds away from the chaos helped achieve what I wanted visually – also the influence of music and study of collected rave flyers which advertised an underground place to escape helped with portraying their escapism from the chaos of everyday life.
With a bit of obsession over chaos in the fashion industry it allows us to shake up society with our thoughts and feelings towards the world, especially during the current political climate and the dangers of climate change. Expressing the notion of chaos in the fashion industry through clothing and visuals creates a reaction which can be used as an outcry to the outsiders that we need the attention of. We can try to change the world with a bit of chaos! and being louder with our thoughts.'
George Allen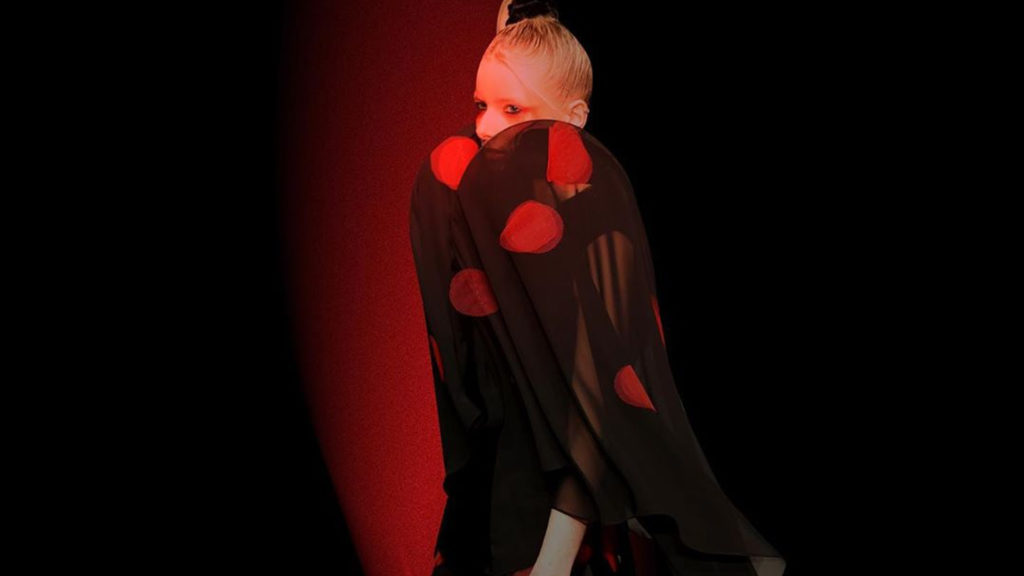 All those signs in the fashion industry could make people think about the actual state of our entire system/society. But the real question is: Is that enough?
In an article from Antidote Magazine on the same topic, the journalist – Henri Delabarre – claimed that even though labels mentioned those kind of issues to alarm their audience, they don't necessarily have to find solutions. It means that fashion designers can raise the awareness on those topics without giving reliable solutions to those problems.
I have to say that I totally disagree with this statement. I think it is just another way to let brands escape from their responsibilities. Raising the awareness is a thing but labels have to be consistent in their actions otherwise it is just another trend with no purpose or impact – and we definitely can't use the alarming state of our planet only for marketing's sake. They have to show to their customers that beyond the idea of future apocalypse or turbulence times, we have to work to minimize the damages. Lately, the fashion industry has made a lot of improvements in many aspects, however the idea of action and solution has to be crucial and inevitable now. Being aware is just the first step of an entire process. Chaos or apocalypse is coming, so what are we going to do to survive? Are we going to live our last years as we did for the past few years? Are we ready to change our set of habits to avoid this chaos? I truly hope it is not too late but the state of our environment gives us many signs that it is overdue. Chaos might be inevitable after all.