What is coming to your mind while thinking about Nostàlgia? For young Italian photographer and art director Clara Borrelli, this notion has to be explored through a VR headset. Although the notion of nostalgia directly refers to the past, it is through a dialect between the forgotten – but cherished – and technology that Clara is approaching the subject. She is going further in the spirit of opposition by selecting an outdoor and an indoor location for this editorial. In a minimal and raw decor, this editorial is a conversation between time and technology. In a context where our conception of time is deeply changing, Nostàlgia makes us reflect on the meaning of such concepts.
Hello Clara, It is so nice to meet you. Could you first introduce yourself?
Hi Koura, I'm glad we're having this talk! Let's start… I was born in 1999 in Parma, Italy and I still live here. I graduated in graphic design at the Art School of Parma in 2017 and after a year as a photographer, I decided to pursue my study in Content Creator & Digital in Verona. Meanwhile, I worked and I also focused on my personal projects. Finally, at the end of September I graduated with honors, and here we are!
Wonderful, congratulations for graduating with honors. That is certainly something. Speaking of photography, how did you get into this discipline?
I bet that is mainly because of my hometown, Parma. Its influence has been fundamental. It is a city full of art and people have a real desire to live by it. One of the most famous artists from Parma is Luca Anzalone but it is certainly not the only one.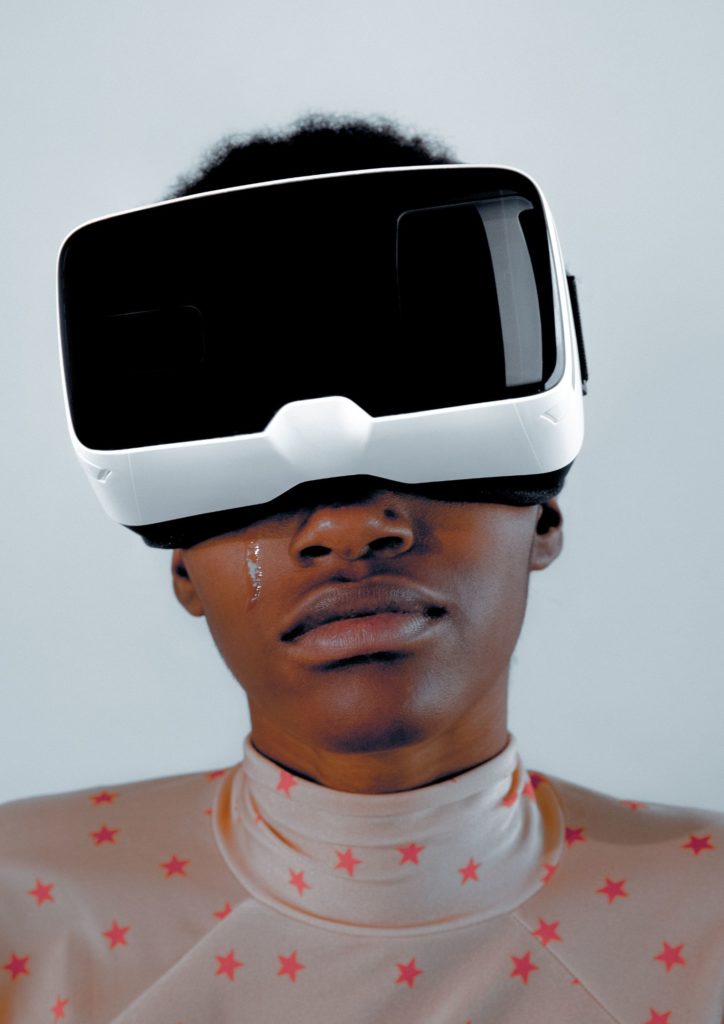 When it comes to your own approach of photography, how would you define it?
My approach is typically emotional and engaging. I am always looking for new points of view through objects and conventional situations. It is not always obvious, it often comes from a long inner discussion with myself.
Why did you choose to specialise in fashion?
I made this decision because I strongly believe it is in line with my artistic vision overall. Many times my artistic vision and fashion overlap.
As you have a real interest in the fashion industry, what is your vision on the current state of this field?
The fashion industry definitely needs to be reformed. Lately, it has been able to find new ways to communicate and sell. If I'm focusing on brands, I would say that they are moving towards a more conceptual and linear aesthetic in terms of photography.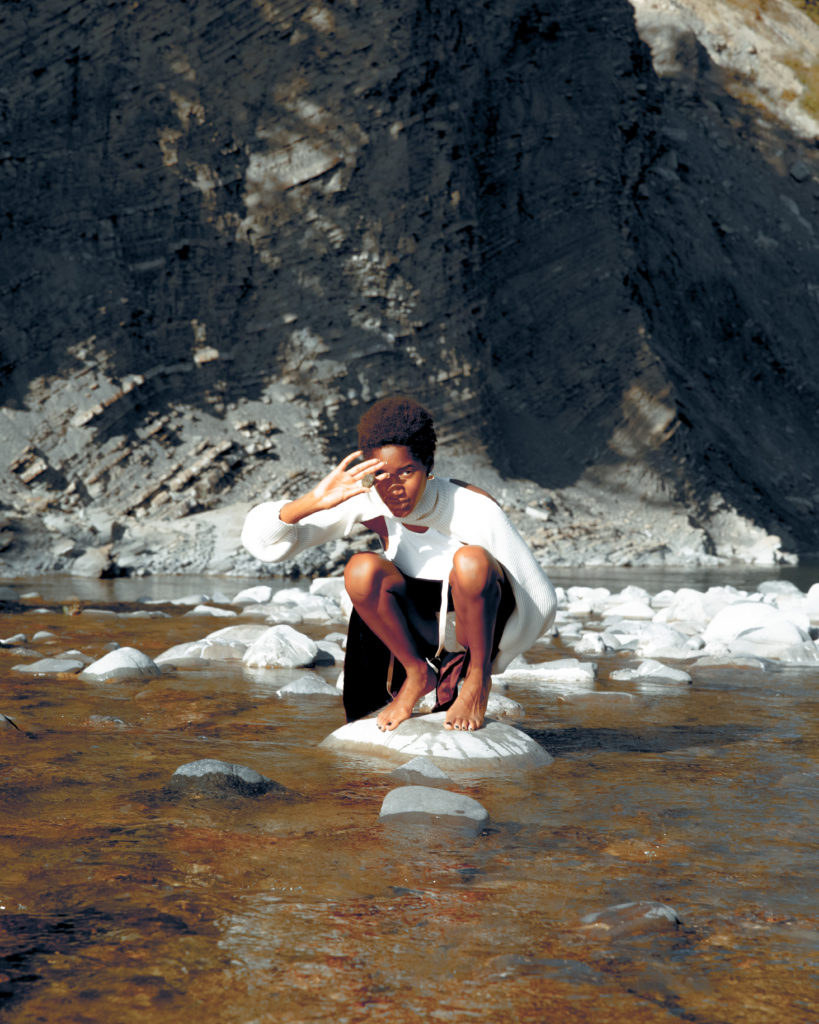 What are you trying to translate in your work?
I simply try to pass down my emotions or whatever is surrounding me. I am extremely critical about my work, but who isn't?
Nostàlgia is your last editorial. Did you shoot it during the pandemic?
Yes, I did shoot this editorial during the pandemic and it was not easy at all. My set of skills has improved for sure as much as my level of stress! I definitely need to thank all the team that made everything possible for this editorial.
For sure such projects are the product of team work. Could you explain the symbolism behind Nostàlgia?
Nostàlgia, it's a metaphysical place accessible only through VR goggles. Nostàlgia is a feeling that comes from past emotions looking into the inner soul. This notion is a combination of the Greek words that come from "algòs" and "nostos", they respectively mean "pain" and "journey". Therefore, it represents the pain of the traveler who is mentally going back to a beloved place. The editorial is set between two locations, the studio represents the present time, and also the past. I think the river display in this editorial is translating well my idea of nostalgia. I see it as the carrier of different thoughts and memories. The stones for me are the weight of memories and the water is the flow that never stops going.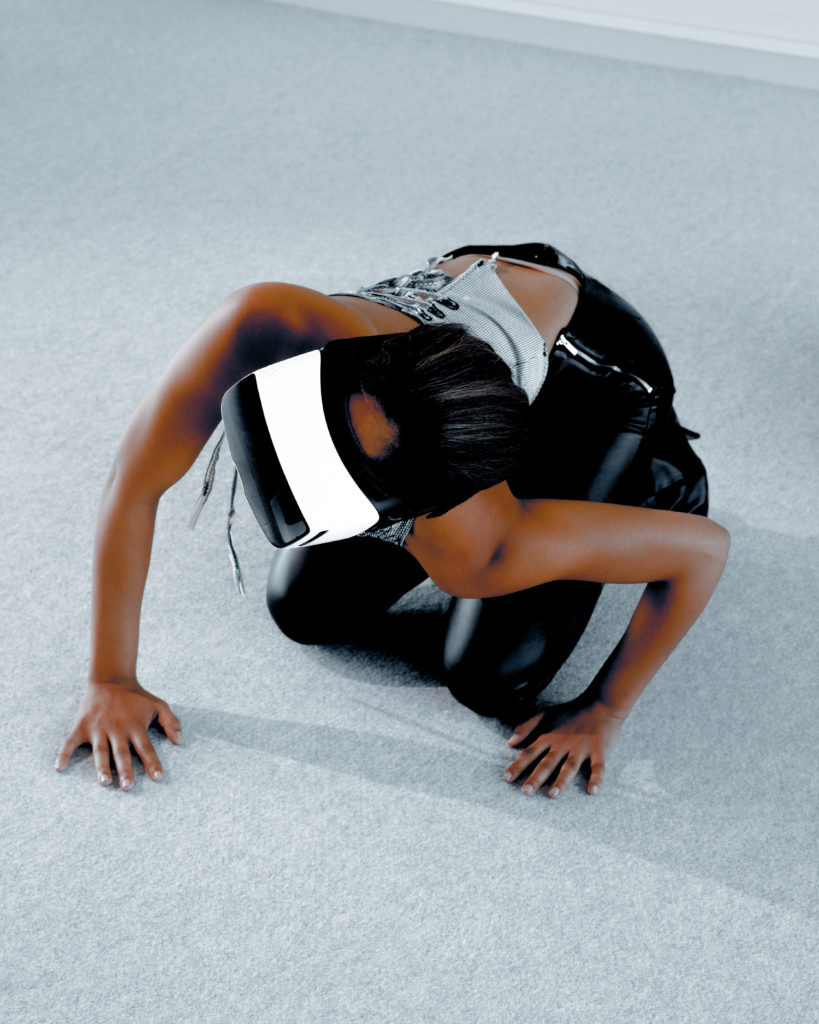 You mentioned the goggles previously, what was your goal while using this VR headset?
The goal while using it was mainly to convey a sense of nostalgia in a dreamlike way. I think I couldn't have chosen a better object to describe nostalgia.
In the future, which role you think VR will have in the fashion industry or in the society overall?
Augmented reality represents a great asset for the fashion industry and I'm sure it can be handled in different ways. One of them is to level up customer's experiences for instance.
Although I'm sure last year was very challenging for everyone, what do you think we could learn from 2020 as a society?
From every month of 2020, we learnt something. From not taking things for granted to the need of being more empathetic, last year was a very teachable one. Also I think now we need to be more respectful and be aware of all that is happening around us. But it was a very exhausting and complicated year overall.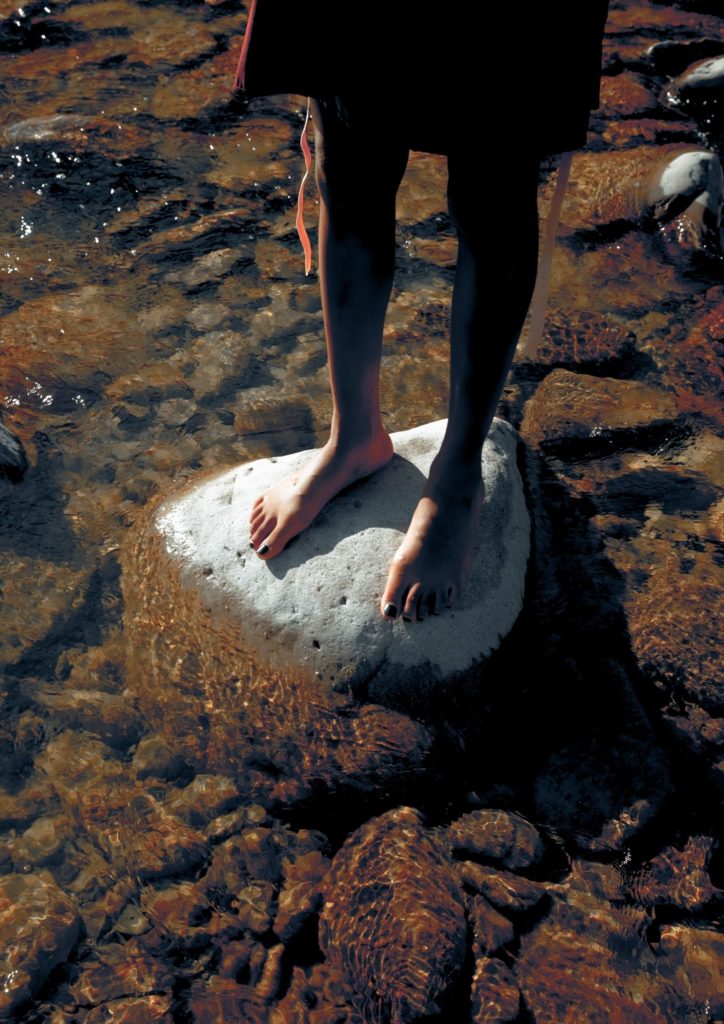 If we would like to sum it up, what bothered you the most during 2020? And also what gave you hope today?
Being an emerging photographer during this time is kind of a suicide. We need to shoot and it is unfortunately not always possible. Creativity plays a really important role in my job so it is vital to never stop stimulating it. During the time I've spent at home, everyday I was challenging myself to do new stuff and learn new things. I feel like it is the most important!
What are you hoping for the near future?
I hope that in the next few months the fashion system, and also the society itself, will find the right balance and solutions for the future. I have a lot of hope for 2021. Regarding my future I'm doing back and forth from Milan. But one of my goals for 2021 is to move to London – even though Brexit complicates the whole process. Fingers crossed.
Credits
Photographer & Art director: Clara Borrelli
Stylist: Alice Mantini
Make – Up Artist: Irene Patti
Models: Kimberly Mendi and Soleil Henderson
Model Agency: D'Management Group