Supriya Lele – A Fashion label inspired by Heritage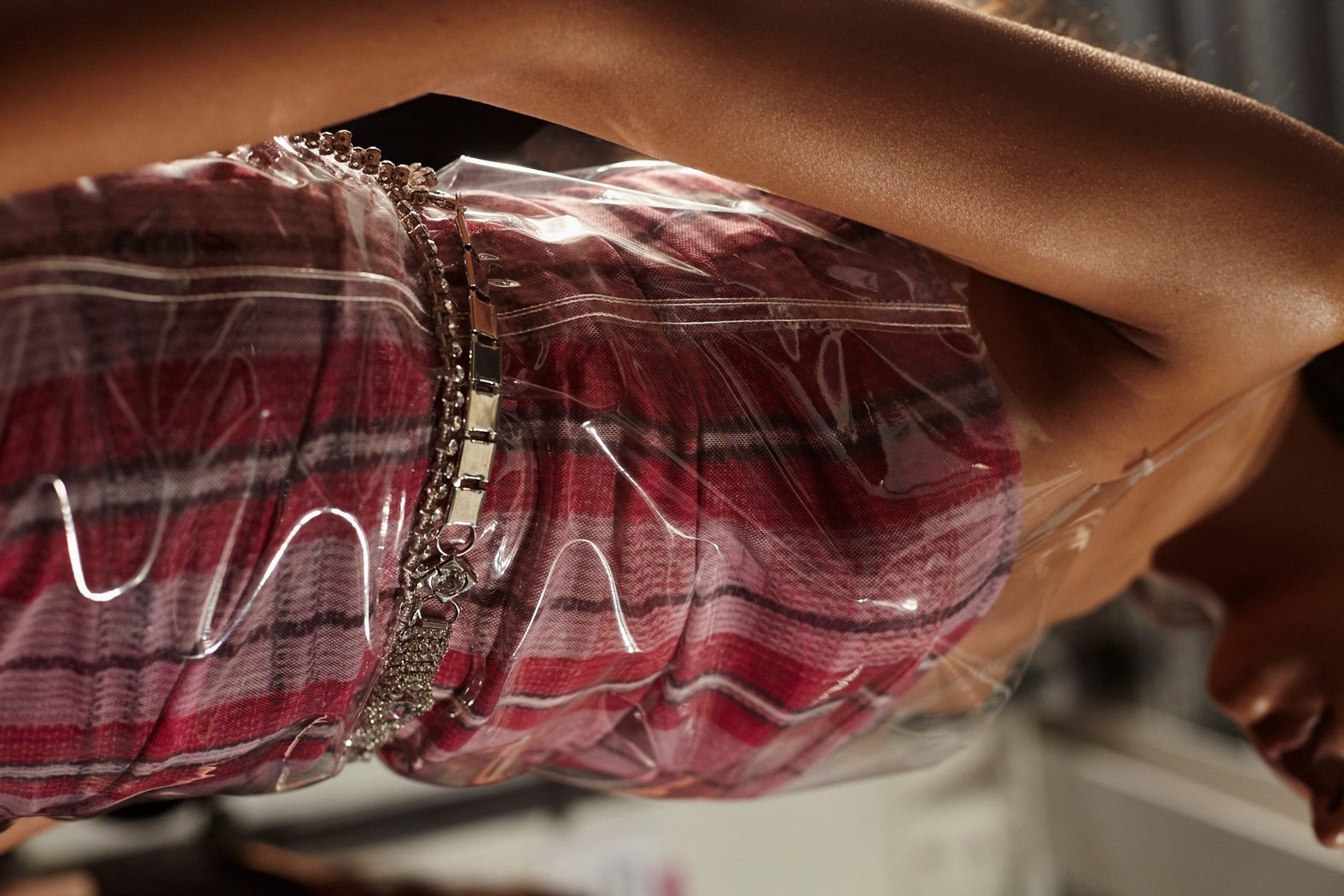 Using your heritage as a main inspiration allows a unique creation process, here is a relevant example… 
?️
As you know, this blog is first of all a way to talk about fashion evolution and future. Those elements can take various forms. Sustainability, fair-trade, humanity are more important now than ever in fashion industry. Diversity and fashion are today bedfellows. This new conception is, according to me, highly perceptible during London Fashion Week. This city overflowing with emerging designers with their unique vision.
Supriya Lele is one of them. She was born in England however her parents are doctors from India. At first, she wasn't destined to work into fashion. Indeed, she was studying architecture but she decided that it was not for her. Art appeared as the field more suitable with her interests. Thus, fashion was the ultimate destination. This path with a funnel form is underlined a interesting process of transfer in the professional world. After studying at the Royal College of Art in London, she has created her own label. In 2016, she has been snapping up by talent incubator, Fashion East. Since then, she showing her new collections thanks to their well-known fashion show.

This contemporary designer is using a lot of drape in her collections. Supriya Lele's  specific eye can be mainly explained by her heritage. She may haven't grew up in India, however her parents have been raise up there. Therefore, their values, costumes or norms has been produced by an indian socialisation. When you are brought up with foreigns parents, you are influenced by their culture and the culture of your own country. This plurality of conceptions makes, in general, complex personalities, in a good way. Indeed, those types of spirit can discover unopened rooms in the fashion industry. Their eye can see what tends to be unnoticed. With her mix heritage, British and Indian, Supryia Lele introduces a bold and modern vision of femininity. In her collections, India is often present by the use of fabrics, shapes, technics and also with jewellery. During a interview for Dazed, Lele assures that « "When I was at the RCA everything I did was informed by draping, and I drape in a certain way. What I'm attracted to – I think there's a visual link to my heritage. But obviously I'm British, so I try to clean that up, to modernize it. I don't want it to look like twelve Saris coming down the runway." This double outlook gives to Supriya the opportunity to talk to a public that is welcoming this mix of culture as real wealth. Her fresh collections talk to public that understand her position, perhaps because some have been thought the same experience.

Diversity in fashion industry is a true need in nowadays social context. Fashion has been often promoted with a perfect figure, that wasn't including a lot of color diversity. By using her heritage, Lele is talking to a niche, frequently side-lining in fashion brands' message. Besides this powerful impact, this label is experimented diversity in its entirety. Of course, we can easily see this value in her creations, but above all, this designer exploring diversity during her runaway in a way that is far from superficial. To me, it is hard to ignore this genuine effort to make fashion more legitimate. Furthermore, what would be London Fashion Week without these diversity of cultures taking over the catwalk? Would it be so interesting without all those different designers' experiences, heritages or visions? Quite the opposite, LFW is so interesting because of this specific context of diversity redefining constantly the individual identity.

---
---