A.W.A.K.E x Dolly Parton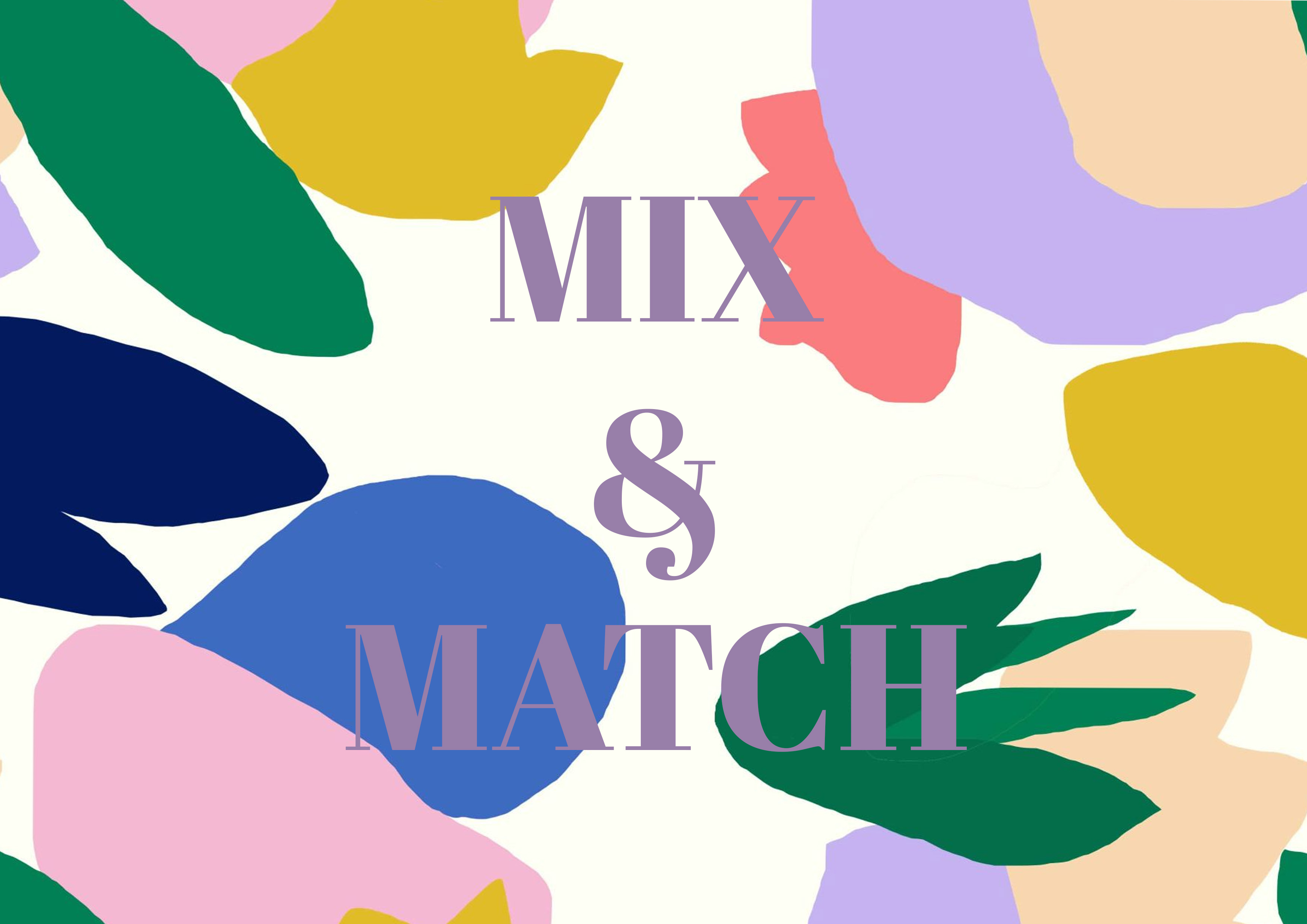 Since the beginning, I'm trying really hard to propose a varied content on fashion. For my Mix & Match, with Fashion & Music, I'm trying to work on different ambiance and type of songs. What is really wonderful is the fact that I'm able to do so thanks to the creativity of fashion designers. They propose heterogenous collections and styles that allow me to create those associations. I explored desert blues, french old song and even post-punk and new-wave. Through those Mix & Match I tried to use multidisciplinary perceptive to show that fashion slot into an all universe bigger than trends. This imaginary is not limited to clothes. Indeed, fashion labels are proposing an identity based on various elements which are coming from other fields. Music allowed them to reinforce their image because songs can be more relevant than words. Above all, music combined with images makes an efficient communication cocktail. When I saw the collection of A.W.A.K.E, this association immediately made sense to me. I could choose many other songs but this one was the most representative. Not necessarily because of the lyrics but more because of the ambiance of this song. As this new collection has more than 80 looks, it took quite a long time to create this Mix & Match. Thus, I had the time to dissect the atmosphere and the inspirations of those new creations. Here again I'm playing with temporality. At the same time, it is one of the goals of those works – underline the continuity of fashion through time.I always have been fascinated by the 60's and the 70's. The values, the ideology, the songs and the artists from this period were deeply unique and had influenced the upcoming history . A few days ago, I've watched an interesting documentary on Arte on this epoch. They went though many aspects of this age, from the civil rights to the women emancipation. One activist from this period was saying that now, the philosophy of this age is less present in our society. We've selected the values from this period and many of them have almost disappeared. I quite agreed with this statement. Of course, there are some leftovers of this time, nevertheless, many hopes have been disappointed and the capitalism ideology is still the main philosophy in many cultures. Thus, can we say that the 60's and the 70's are a temporal ellipse in history?
This Mix & Match might be a relevant way to propose a modern version of this period. With a point of nostalgia, this association can be at the same time a throwback and a actual version of 60's and 70's. You can be in the present and in the past thanks to a simple association based on a fashion collection and a song. Here again, we have a relevant demonstration of the power of those elements in a fashion label strategy.
Here I'm mixing:
A.W.A.K.E – AW18: No need to present you

A..W.A.K.E,

I talk about this fashion label a lot. If you need more informations on this brand, here is an article I wrote a few months ago. As you might know,

I deeply admire the work of  Natalia Alaverdian.

Inspired by the tales of her childhood, she always creates a unique version of contemporary womenswear based on the re-appropriation of classic shapes. Thanks to her misty vision she is behind a lot of splendid collections. For her

AW18 collection,

she chose to present all the creations through a photoshoot. The fashion label usually presents its collections via the traditional catwalk. This time it is not the case but it doesn't mean this collection doesn't deserve any attention. For sure, I would love to see

A.W.A.K.E

collection on the catwalk, nevertheless,

the photoshoot allows to put the creations in a specific atmosphere. 

Indeed, this time Natalia, creative designer and photographer at the same time, presents her creations in a stunning

Russian State Library in Moscow. This collection was inspired by many references including the 70's and the American West.

The British mark is, of course, perceptible in this new collection. While I was watching this new season,

I feel that love, passion and duality were highly present, as much in the postures as in the faces expressions.

Those elements might represente our time or another epoch such as the 70's. Those feelings are conversing each other through time.

The main advantage of this new collection is the way Natalia redefines the West and the 70's classic style.

Cowboy boots are associated with structured suits and shaped dress and tops. Personally,

I would wear those looks on a daily basis.

This new collection makes me realize how nice those inspirations can be in the fashion industry. Before that, I have to admit, I was not a huge fan of cowboy boots. However,

Natalia allows me to look at those shoes with a new and fresh eye.

I'm now able to see the potential of those items in a silhouette. Of course, before her, other designers had introduced their own vision of cowboy boots. Here we have a nice example of the power of fashion designers' vision.

By spreading their conception they can make people change their mind. The art of design…
Dolly Parton – Down From Dover:

It would be fool to present Dolly.

First because she is a

leading light

in the country music,

thus she is really famous,

and because

it would take too much time to go though her life.

The elements selected for this short artist presentation are the most important to me, doesn't mean it is the reality though 🙂

Dolly Parton is born in 1946 in Tennessee.

She grew up in

a poor family with twelve children.

She starts her career in her early years

thanks to her uncle Bill and his radio station. Her first big success was in 1973

after she decided to leave her country town to devote her time to music. Passing through the years like a real monument, she has her own amusement park since 1986. She had written many successful songs such as

'Jolene', 'Early morning breeze '

or

'When possession gets too strong'.

I didn't know this song and the album where it comes from. This album has been released in 1970 and is named '

The Fairest Of Them All'.

This discovery allows me

to dive back into vintage country music.

I don't know why I love this type of music. It might be explained by the fact that my parents used to listening at lot country music.

Even if this is quite far from their culture in the first place.

Thus, this songs from the 70's is a relevant illustration of this period's atmosphere.

Thanks to this specific melody, we can go back to this time in a flash.

The song I chose in this

Mix & Match

is marked by sadness, love and nostalgia. Indeed, in this music,

Dolly is explaining her complicated love story in which happy ending is not a possibility.

Her man left her while she was waiting a baby. The latter is dead because of having no father.

This tragic and melancholic story is  her way of mourning.

Even if, Dolly Parton is at the source of beautiful songs,

she is as well a possible Trump's supporter, which is the worst position to have.

I don't try to find excuses, nevertheless, I think that we need to dissociate her political opinions to her music. She might have critical positions, her art doesn't spread a message full of hatred and violence. Her lyrics are rarely linked with this sphere of her life which is good for us.

But I'll understand those who don't want to listen her music because of these political opinions.
The Mix: As I said before, by mixing fashion with music I try to explore the different possibilities in term of identity. Fashion labels don't only express their personality through physical elements, indeed, the imaginary sphere has an important role to play in this tedious process. Music might be a way to reinforce their identity. Here, with this Mix & Match, we have a relevant and efficient proof that music and fashion are stronger together. Of course, the association is working because Natalia has been partly inspired by the American West and the 70's, Dolly Parton is the illustration of both. However besides this, I think the message from this song matched quite well with the ambiance of this photoshoot. With a refined and structured architecture, Natalia chose a space that defines her creations. She used the models to tell us a story through postures. When I saw it, I instinctively thought of a story about relationships, family, love and duality. Those four features are deeply present as well, in Dolly's lyrics. Other country music could fit as much as Dolly Parton's song. But this one especially describes well the ambiance of this Autumn – Winter 18 collection.
---
---