Anna October
is a fashion label and designer born in Ukraine. In 2012, Anna created her brand after being graduated from Zaporozie and
studying fine arts at Odessa.
What is nice with Anna's collections is the fact that she re-designs femininity by taking inspiration from
vintage styles
from the 60's, 70's, 80's deeply marked by
modernism art.
Her fashion signature is the use of plain colors cottons and silks. Also, open back and stripes are a distinctive details that make her creations quite unique. For
Spring-Summer 2018
she presented her collection at Kiev though a photoshoot truly inspired by
contemporary art 
with abstract structures made by an old friend of hers. Thanks to her fashion conception she was nominated among the best designers for the
LVMH Prizes
in 2014. Then she won in 2016
Mercedes-Benz Prize
as the Best designer.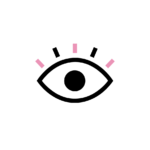 Bruno Munari is an Italian contemporary artist  from the 20st century. He was considered as an artist from the futurism movement, however, years by years he moved toward this art conception by including his humor and his lovely casualness in his creations. Painting, drawing, sculpting were his main activities, nevertheless, he was also a great designer, writer and illustrator. With Lucio Fontana, they lead the Italian artistic scene during the 50's. This period was characterized by the economic boom that opened many new opportunities. Indeed, Munari and Fontana were the main figures of visual-operator that helped the industrial researches in Italy.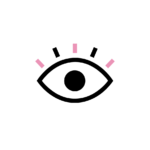 What do they have in common?  This time, the link between these two personalities is not based on the culture, on the century or even on the nationality. They come from two different country with different values – even if we can consider Italy and Urkraine as Western countries. However, I found that Anna October collection is sincerely marked by Munari's installations. In this example of Fashion & Art, we could take another artists, but he or she would have to be in the same artistic movement which is modernism. They both work on re-designing standards inspired by their own conception of fashion or art. Anna October's collection is of course inspired by art from the 60's, 70's, 80's, nevertheless, Munari's work were quite ahead of its time. Thus, he influenced many artists from successive centuries.