Chapter Two: London London, London, London… This is my one and only favorite city in the world. I've been in many different cities around the world, but London is still my only crush. Why though? Well, there are so many reasons. I lived in this town during 6 months and I have realized this city has so much to offer. From fashion, to music and culture overall, you can't be bored. I was living in the south, in East Dulwich, near Peckham. Recently, this area has been the subject of a strong gentrification. Some music labels have been growing in this neighborhood. This phenomenon has brought a new kind of population, younger and more hype. Thus, original and new residents are living together which brings an unique ambiance in the area. When I was in London, I certainly realized how great was this city, but at the same time I have understood how difficult the life can be there. It is not only about amusement, cultural discoveries and hospitality. Indeed, London can be really hard, as many other cities around the world. If you want to succeed in London, you have to give what is necessary to fulfill your goals. Because of the big size of the city, the competition is harsh. Laziness can be your worst enemy in this type of context, believe me…This time, I wasn't there for professional matters but just for leisure, which is quite different. You don't grasped the city with the same approach when you are just visiting. I'm not saying that being a tourist in London is better than to be a resident. To me, I'd rather be a Londoner than a simple visitor. However, it is always a pleasure to see what this city has to offer,  tourist or not. My dad had never been to England before, so my mom decided to show him the main places such as Buckingham Palace, The Parliament, Big Ben… The first day I've walked almost 15km, it is so easy to forgot the miles when you are in this type of surroundings. Then, I wanted to show my family another side of London, more genuine. Therefore, I've been to my old neighborhood, in south London. By seeing the two faces of this city, we have been allowed to enjoy various vibes. London is, for sure, a lovely city, however, I don't think this only aspect can describe it well. London can be, raw, in bad shapes and even ugly and dirty. By considering this other side of London, I love it more than if it was only pretty. We can see the two elements in confrontation in many areas around the city. Indeed, you will have a pretty and modern building, then, two streets after a run down accommodation. Paradox are always enjoyable to observe. The association of those two features are quite representative of the British culture. I know, everything is not perfect. Nevertheless, I really think that in this type of social organization, people have a certain tolerance that oil the wheels of integration process. I'm not born in London, so I might of course miss some drawbacks.
Day 1
15:08pm From Chelsea to The British Museum
What a nice, but exhausting walk. As I said before, my mommy wanted to show my dad the main areas of London. As our accomodation was in Chelsea, we decided to make a long walk through London. We started our adventure by Chelsea, which is one of the most famous London neighborhood. This area is so beautiful and perfect that you have the sensation to play in a movie with an happy ending. As usual, when my sister and I are together, we are making a background noise by commenting everything we see. Here, we are in front of our dreamy houses. And let me tell you, this time again, we weren't quiet. Stunned by the architecture we have been more than excited. We realized first, that we need to live there and secondly that some houses have their private park in the front. Of course they share it with other residents, but the park is never over-crowded. Few miles later, after a stop at Shake Shake in Victoria, we arrived at the worst visit area of London. We have been to the Parliament, St James, Buckingham Palace, Piccadilly and all the Shaftesbury Avenue. I said the worst, not because I hate those areas, but more because of the crowd that was so oppressing. That's why I don't really like touristic sightseeing. Nevertheless, as I was with my family, I just enjoyed the moment. Plus, it allows me to rediscover London. What I told you before is still real though. London is for sure stunningly pretty, however, ugly things can appear during your visit. Those tougher moments are here even when you are gliding through the beauty of the city. While we were walking in Shaftesbury Avenue, I saw two junkies taking their dope in front of me. They were so disconnected. Even when I'm writing this little story I feel so sad for those two people. I have always been sadden by junkies. I don't know why. Maybe because I know that the rehab is rare and the death is too often the outcome of these strong drugs. Even today, I'm wondering where are they, and I have just seen them for 5 seconds. This happened just before the museum, so after a long walk, tiredness maybe deepened my sensitivity 🙂
18:45pm The British Museum (Finally!) 
I have to admit, this is not one of my favorite museum. If I had to classify museum according to my preference, this one might be at the middle. I don't hate it, but I don't love it either. Although I'm always stunned by the famous ceiling. That is a really impressive one. We've been at the British Museum, first because my parents love everything related to history of civilizations, and secondly because Thursday is the day of nigh-time visiting. I've been many times in this museum, I'm sure there are still things that I haven't seen, however, this time I was too exhausted to really enjoy the tour. My parents, dynamic and curious, put a large distance between my sister and I. The both of us were trying desperately to get into the visit, but it was really hard. We were strolling though Egyptians and Chinese civilizations when we decided to just wait for our parents. They managed to do a good part of the museum during a short time. They finally found us sitting on a bench with tired eyes. We decided to stop our tour and have some rest at the Starbucks in front of the museum. That is where I suddenly realized we had walked about 15km. When we came back to our hostel, we were so exhausted that we chose to go straight to bed with our empty bellies.
Day 2
10:16am Morning in South Kensington 
As I said before, this neighborhood is quite posh. I really love it, but sometimes, I think it is a little bit too much. I'm still charmed by the houses though. To go to the V&A and the Science Museum (for my parents of course), we chose to enjoy a nice walk, again… This day is one of the most perfect I ever lived – the first best day was after, in Oxford. During this morning walk we explored the area and I was admiring all the shops in the streets. It was hard to keep track with all those lovely designer collections in front of me. From Joseph to Céline, the inspiration was coming from everywhere. I think this is the only moment of this trip that I thought about outfits and stores. As you may understand by reading those little stories, this journey was first an occasion to reunite the family and then a cultural exploration. I don't think a lot about shopping in this type of context because it is simply not the priority. I want my spirit to be open to new inspirations or cultural references. Of course, fashion can be a way to grasp the culture, but it is never enough. Obviously, you need to go further to understand the culture and the society, even if Fashion can be a mirror of the social order sometimes. My sister, has usual, made me try a detox juice for my breakfast. You wouldn't think it is important, but those little moments, made with absolutely nothing but details, are very memorable and refer to simple happiness for me. I don't know why… Maybe because they are those moment of sharing and laughing at nothing and everything.
11:35am Victoria & Albert Museum (V&A) 
This one might be on the top of my list. I don't really know if it is because of the name – V&A – and what it refers to – the true love story between Queen Victoria and King Albert. Or maybe because of the collections in it. The reasons of why I love this museum so much makes no difference,because intrinsically what this museum has to offer is exclusive. My parents weren't there for this visit. They opted for the one on the other side of the street – The Science. Museum So this visit was only my sister and I. And here again, when I think about it I'm just nostalgic. It is one of those moment when you are so happy that you can think about anything else except the present. In this type of moment, I feel so peaceful. By talking with her and commenting everything we have seen is the way for me to feel alive, and I love it. Traveling is for sure necessary, for me, however it is always hard to remember your journey when you are in the daily life. It is even worst when you got the blues. But let's think about happy moments as this one. We all need it. The main strength of this museum is the fact that you have a wonderful collection of past outfits from different centuries. It is a deep travel into fashion history, but not only. Indeed, V&A has a authentic sculptural treasures and a lot are from Rodin. But most of all, the garden at the center of the building is a peace of heaven. We feel like being in a cocoon in this part of the museum. We had a serious and deep conversation there, seating next to the fountain and eating fancy cakes. In the museum we met a nice french worker that explained us her life in London and the daily routine of  posh areas residents. Apparently, you can find Hermes silk scarfs in the dustbins. She was so sweet that she proposed to let us see the Fashioned from Nature exhibition for free. This exhibition is about the narrow link between fashion and nature and how it evolved though centuries. You can see on the first floor the fashion made from nature. And then upstairs you can see fashion designers who are fighting against nature damages made by the fashion industry. From Stella McCartney to Vivienne Westwood, you could see a mix between old and new collections. It is always a pleasure to go to this museum because they allow you to see fashion with an historical angle.
15:25am Reggae Shop in Brixton 
Last but not least, The south. We didn't have time to go to Peckham – no matter, I'll go next time. However, we've spent quite a few hours in Brixton to eat and just enjoy the atmosphere of this area. It took ages to go there by bus from the V&A, but we enjoyed the road. On the way to Brixton, you can see a lots of genuine areas such as Clapham. I had never been there, but it really is a nice neighborhood. I can't say it is the same ambiance of Peckham, but it is quite close with some nuances. I really like the south of London, I feel like home there. I like it more than Hackney or Dalston in the north. In the south you have the victorian houses, whereas in the north the architecture is more industrial. The both ambiances have their charms, but for me, for now, there is only the South. Walking into the street of Brixton was a real pleasure, especially for my dad who is true a reggae lover. Near Brixton, in Herne Hill, there is the HQ of Linton Kwesi Johnson a activist dub British poet. My father is a big fan of him. We bumped into a vinyl shop as there are plenty in this area. Daddy started talking with the tender who were not really friendly but my dad has a social gift. He is able to talk with everyone without letting bias acting. He really know how to communicate with people. He was looking for album from his youth and finally bought a book. On the way back to our hostel in Chelsea, we took a cab with a really funny and welcoming guy. The ambiance in the taxi was really festive.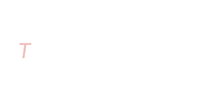 ---
---